For Jesus, For our Community for YOU!
helping middle school and High School youth get to know, grow, and go their RELATIONSHIP with Jesus Christ!
Welcome to Village Chapel Youth Ministry! We are excited to be For Jesus, For our Community, and For You. Below are the details for each of our weekly programs as we are reopening. If you have any questions, please email Josh Riffle at
[email protected]
You are loved by Jesus and Village Chapel!
To receive emails please click on the button below to request a Church Community Builder login. Church Community Builder is Village Chapel's way to safely communicate to the church body. All your information is protected and is not sold. Once you click on the button, please complete the form, click request, and you will be contacted via email regarding your request.
Text @vcym to 81010 to receive Village Chapel Youth Ministry text reminders. After you send the text message follow the instructions and you will be ready to go!
REopening
High School LifeGROUP
Starting Sunday, June 14th from 7pm-8:30pm High School LifeGroup will reopen! Here are some details that you will want to remember:
Who can come? All High School Youth entering 9th grade and exiting the 12th grade are invited!
Masks: "Village Chapel will make allowance for all people to use facial coverings as they see fit."
Social Distancing: All chairs, tables, games and lesson area etc.. will be designed to practice social distancing.
Food: No Food will be served during High School LifeGroup. Please make sure you eat before you come. If food is a concern for you please email Josh Riffle at
[email protected]
and we will be happy to help.
Outings & Transportation:
All outings will be held in an outdoor setting and will be designed to practice social distancing and minimize touch of commonly used items and surfaces.
Transportation to and from outings will need to be provided by parent or guardians. If a youth is old enough to drive themselves, they are welcome to drive themselves to and from the outing.
If parent or guardians are not taking their child to and from the outing, they will need to provide the person's first and last name responsible for their child and his/her transportation.
Calendar:
The rest of the summer calendar will be posted after this Sunday, June 14th from 7pm-8:30pm.
Please email Josh Riffle at
[email protected]
if you have any questions.
REopening Middle School Youth Group
Our TrailLife Troop OH-0116 will start meeting in person on Monday, June 15th. Meetings will start at 6:30pm and end at 8pm. Please email Nick Bates (Troop Master) for more details.
Walk Worthy!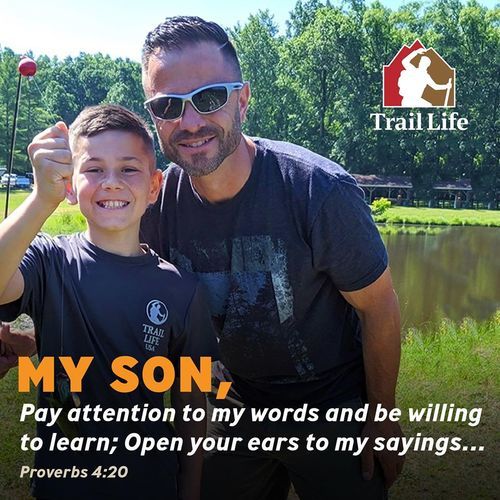 Everyone should know Jesus. You might have heard about Jesus but we would love for you to get to KNOW Jesus. Below are some resources for you to get to know HIM!
2020 Permission slip for UPCOMING EVENTS
If your Middle School and/or High School Youth would like to attend one of our events, please fill out an event permission slip. A new permission slip form is required to be completed every calendar year. Please download this year's permission slip below
If a level 2 or 3 snow emergency is declared any time after 3:00 pm on a Wednesday, all Wednesday night children and youth programming is cancelled. If a level 1 snow emergency is in affect Wednesday programming will take place but parents are asked to use their own discretion. If weather is forecasted to worsen and potentially exceed a level 1 snow emergency, all Wednesday programming will be cancelled and the cancellation communicated via email, social media and local media outlets such as channel 10 news.